Building a Vital Nest for your future health and VITALITY
Are you looking for a unique experience to kick start your focus on your health and vitality?
Are you also interested in taking back the learning strategies that you can include in your everyday life and at home?
Are interested in wanting to see, feel, hear and taste the delights of the beautiful purity of Slovenia as part of this unique experience?
iVitalisTM – Your vitality nest.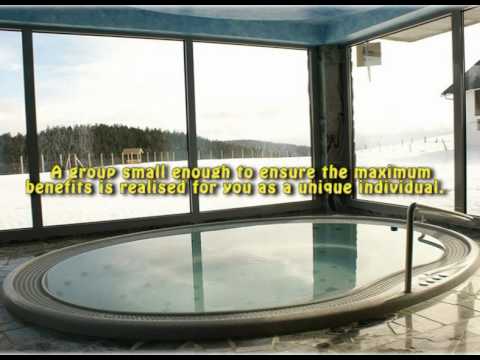 If you do not have everything you want in life, it is time to raise your energy to level that you find answers. High energy level is like being literate – you can read, understand and write what is going on in your life. Why not to write your own history? Energy enables this to happen to you.
With building vitality nest you will develop a jumping platform for everything you want in your life. The iVitalis retreat is a practical retreat and a suggested prerequisite for future trainings with the institute BISERNICA – Touch for Health (Energy kinesiotherapy) training and iVitalis trainings. What you will change in four days is the most you can change, which is much more than you believe is possible.
For you to book this unique experience please contact Dr Neja Zupan on the email address: info@bisernica.si
by Neja and Petr Zupan
Purpose:
to awaken the cellular memory of what is health
to raise the energy levels in the DNA of the cells
to release the tensions that everyday life has on muscles, ligaments, tissues, inner organs, bones
to rejuvenate holistically with the Universal energies that surround us
to learn useful techniques for mental, emotional and physically rejuvenation and support health in many ways
to learn techniques to use them at home in everyday situations
The aim of the iVitalis retreat:
to reset the body system to start to work on more vital energies
to release the tensions of everyday life that imprint into our muscles, ligaments, tissues, inner organs and bones
to awaken the cellular memory of what is health
to raise the energy levels in the DNA of the cells
to more importantly learn valuable techniques to use them at home in everyday situations
Why to attend?
to detoxify the body
to break the chain of patterns that take energy away from you and is not resourceful
to learn how to raise the energy levels in everyday life
to acquire knowledge about the energies that mean being more fully alive
to set the nest that oozes vitality in your body
Before the iVitalis retreat
To get the most out of the program is important to eat light food 7 days in advance of the programme, but more imporant is to use everything you learn when you return home. That will maintain your energy levels to a high standard which means you are more resourceful and prevent the low energy levels. The advantages of living in this way means you will be:
less likely to get ill,
recover quickly,
live with more vital energy which has a positive impact on improving better relationships and being able to quickly resolve problems.
Benefits:
The programme delivers 4 key benefits:
1. Prevention
2. Regeneration
3. Recovery
4. Higher levels of vital energy
These four areas are the most important for the health of a human body. The 4 key benefits highlighted above has been demonstrated through various research to be the most important for the health of the human body. This ultimately makes you FEEL good and these good energies of the body will work for you so that you think more clearly, to experience more positive emotions, to acquire ideas and creative solutions for challenges in life.
The program
Day 1
Welcome and transportation to the wellness centre
19-20:30 iVitalisTM training to relax after flight (optional)
Day 2
8-9 breakfast
9-10:30 introduction of the program and iVitalisTM measurement of energy level
10:30-10:45 break
10:45-12:15 iVitalisTM walking exercises & lecture
12:15-14:15 lunch break
14:15-18:00 iVitalisTM wellness (detox NL and stress release) & lecture
18:00-19:30 dinner
19:30-20:30 iVitalisTM training for sleep tight
Day 3
8-9 breakfast
9-12 iVitalisTM walking exercises & lecture
12-14:15 lunch break
14:15-18:00 iVitalisTM wellness (energy flow and revitalisation) & lecture
18:00-19:30 dinner
19:30-20:30 iVitalisTM training for sleep tight and measurement of energy levels
Day 4
8-9 breakfast
9-10:30 iVitalisTM training – exercises for everyday home practice (optional)
Departure: Transportation to International Airport Slovenia.
Experiences
During the program and every day after the program as you will practice the exercise, you will experience liberation of tensions, positive emotions, greater energy during the day and find solutions to challenges.
About the Teachers
Dr. Neja Zupan is a registered Touch For Health Instructor, registered with the International Kinesiology College, NLP Instructor, registered with International NLP Trainers Association and is an extremely experienced practitioner of many forms of healing.
Petr Zupan is a Sound healer, iVitalis trainer and Touch for Health Practitioner.
Beauties of Slovenia
Slovenia is regarded as a pearl with regards to nature and is a country that thrives on organic home grown foods and purity of air. To break the old habits and set up conditions for rejuvenation and resetting the body, emotions and mind it is important to be in an environment that is different and with less pollution i.e. in a purer energy source/environment. When you are away from home – that means no contacts with old habits, everyday life, relatives, national atmosphere, even different language supports this quick change and change of air. To gain the best of this unique programme and change in your state of being it is much better to be completely free from your day to day routines and your home country.
The program will be hold in mountain of Slovenia. We will be guests at the peaceful and relaxing environment of a 4 star Wellness centre.
More reasons to come to Slovenia?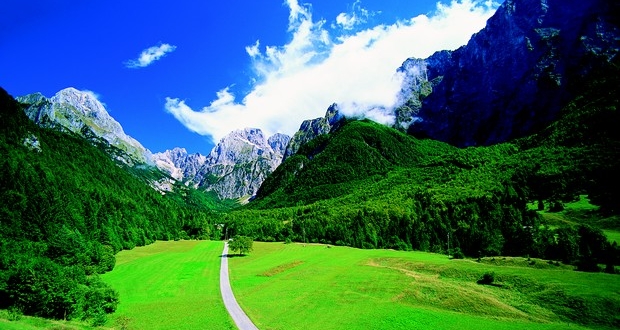 Natural beauties of Slovenia
Link:
http://
www.youtube.com/watch?v=jNMAmz6omKI
Link: http://www.youtube.com/watch?v=N66NANr7XtE
Click also: 21 Reasons to visit Slovenia
Price
Early bird price 499,00€ per person
Regular price 699,00€ per person
Taxes included.
The price includes the program, return transportation to and from the international airport Slovenia to the Wellness Centre (double room accommodation with 2 people sharing a room in the Hotel 4* and three meals a day). Single occupancy will involve a 30€ surcharge per day.
The booking at this unique, extraordinary iVitalis experience will only be secured and confirmed on receipt of payment.
To pay online via internet banking
Add up the value of your order: €499(early bird). Please pay online quoting your full name as the reference along with the name of the program (My Vitalty nest).
Institute BISERNICA (SI42066077), Bickova ulica 17, SI-4000 Kranj, SLovenia
Bank: SKB banka d.d.
Account number: 03138-1000516378
IBAN: SI56 0313 8100 0516 378
BIC code: SKBASI2X
Please note after payment has been received 50% of the fee is not refundable, unless the organisers cancel due to unforseen circumstances. However delegates can attend the course at the next availability for the following year.
INFORMATION
You can contact us:
Phone: +386 (0)40 244 429
Skype: Petr Zupan
FB: Petr Zupan